Help design a Drawing Day T-shirt!
For Drawing Day 2011 this year, the awesome people at Redbubble.com and have an official competition for artists to design 3 T-shirt designs for Drawing Day this year.

There are prizes for the 3 winning designs... where you can win vouchers to buy stuff at RedBubble.com.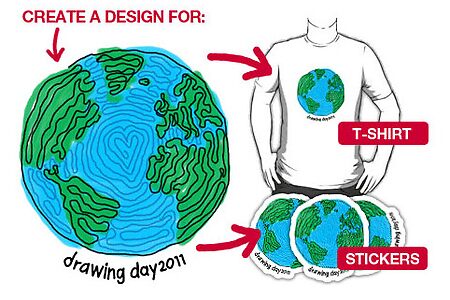 It may seem like a long way away until Jun 4 - Drawing Day, but we are starting to promote the event early this year and part of this is creating T-shirts for the event.

All the details can be found here:
http://www.redbubble.com/groups/redbubb … -challenge
---
The best way to support our community is to just keep drawing - even if it's for fun and not serious. Another way is by taking time to occasionally rate and comments drawings by new or learning artists.