Lately I have had little time to draw, so I've just been doing quick 5 minute colored marker portrait sketches. So I want to start taking requests!

Here are some examples of what they will turn out like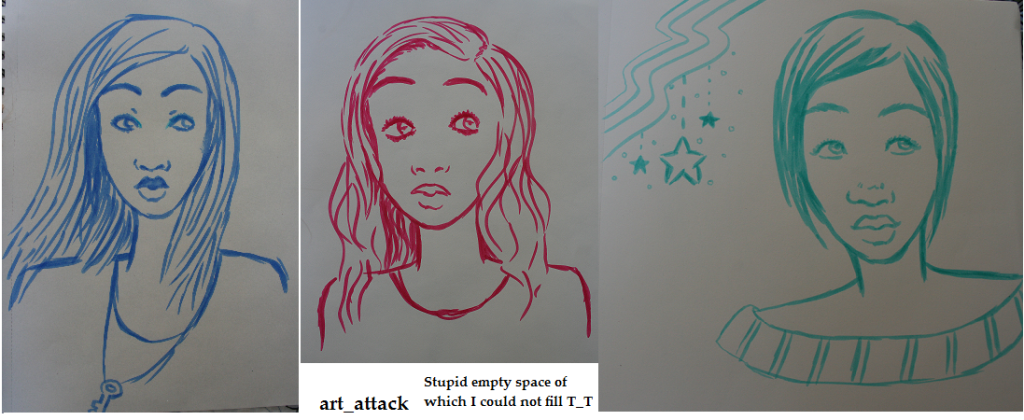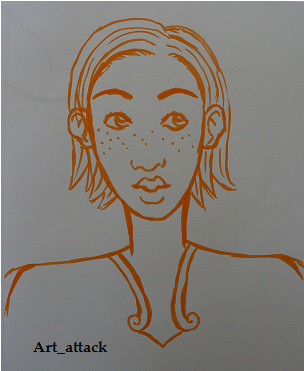 I will do ocs! It may turn out a bit different, especially because of my style, but it makes it interesting

I don't do things from tv-shows at the moment.

Details:
I use one color for the outline, and don't color it in. Sometimes I use 2 colors (I would do any color for the outline and a lighter one for shading)
So basically, just tell me the color you want, and what the picture is
I have all the colors in the rainbow including grey, black and brown!
I can also do little things in the background like on the third pic!
The more detailed the more fun for me!

I haven't tried doing guys, only girls, so if you request a guy, be warned, lol!

I will be gone on a 4 day camping trip starting tomorrow! I would love to see how many requests I can get so I can work on them while camping.
Last edited by art_attack (01 Sep, 2012 5:22 pm)